Management Team
Our strong management team is the foundation of our business. These individuals work hard to provide expert guidance and direction to our financial representatives in order to support their success as independent business owners.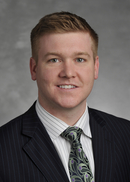 Managing Director
Office 319-351-5075
Garrett Brander is a Financial Advisor and Managing Director of the Iowa City/Coralville Office.  He has been with Northwestern Mutual since 2011.  He is originally from Rockford, Illinois and now resides in Coralville, IA.  Garrett received his finance degree from the University of Iowa in 2011.
Garrett and his team of 4 pride themselves on developing and maintaining client relationships and providing clients with guided execution to help realize their goals. He is passionate about being his clients advocate and has a team-based planning approach. Garrett specializes in the areas of wealth accumulation, investment services, asset and income protection and retirement solutions.
Garrett currently serves as Vice President on the board for the Vast Network, an organization whose mission is to create and deliver success stories, to provide inspiration to others. He is also an active member of the Iowa City Area Chamber of Commerce, EPIC (Empowered Professionals of Iowa City), and the non-profit he supports, Second Shot.  In his free time he enjoys spending time with friends and family, traveling, boating, golfing, and skiing.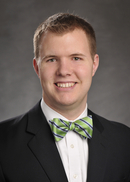 Adam J Kaefring
Director of Investment Services
adam.kaefring@nm.com
Office 319-363-3527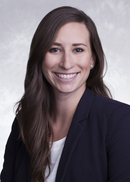 Office 319-351-5075
My Networks:
Alissa joined Northwestern Mutual in January of 2013.  Alissa was a Financial Representative for three in a half years. Alissa joined the Iowa City office January 2018 as the Development Officer.  Alissa is passionate about developing relationships with representatives/advisors and helping them achieve their career goals. 
Alissa Levy grew up in East Lansing, Michigan.  She moved to Iowa August of 2010 and enjoys traveling, hiking, and spending time with her husband Ryan.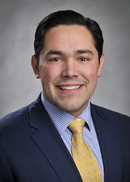 Field Director
Office 319-351-5075
Brad Schooler is a Growth and Development Director and a Financial Advisor with Northwestern Mutual.  He primarily works with young professionals in the medical marketplace, engineers, young families and small business owners. 
Brad is originally from Eldrige, IA and graduated from the University of Iowa with a BBA in Management in December 2012.  Brad started with Northwestern Mutual as an intern in March 2011 and converted full-time in February 2012.  In May of 2014, Brad became College Unit Director in the Coralville Office and was recently appointed as a Growth and Development Director.
Brad is passionate about developing relationships with clients and helping them achieve their financial goals.  Brad has a commitment to professonal development.  In January of 2015, Brad became a Financial Advisor.
Emily Moseley Rhoades
Director of Operations
emily.rhoades@nm.com
Office 319-351-5075
Emily Rhoades grew up in Lawrence, Kansas, the home of the "Jayhawks."  In 2011, Emily graduated from The University of Kansas with a Bachelor's of Science Degree in Journalism, Strategic Communications and Marketing. Prior to joining Northwestern Mutual, Emily served two years on the 2011 Teach for America Kansas City Corps as a second and third grade elementary teacher in inner-city Kansas City, Missouri where she earned her Master's in Elementary Education, emphasis in Urban Development. 
Emily joined the Leawood, Kansas RPS Financial Group of Northwestern Mutual in 2013 as the Director of Campus Selection.  In her first year in this role, Emily helped lead her leadership and intern team to be recognized as the #1 Network Office in the company.  In her second year, Emily led her District Office from the #16 to the #2 District Office ranking in the company.  In 2015, Emily married her husband, Daniel, and they moved to Iowa City.  Emily became the Director of Operations in the Iowa City District Office in fall 2015. 
Emily mission is to help others to become the best version of themselves both personally and professionally.  In her role as Director of Operations, Emily gets the opportunity to help staff members, new advisors, and interns run efficient and effective practices while helping provide an exceptional client experience.
Emily and Daniel reside in North Liberty, IA with their golden retriever named Baron.  In her spare time, she enjoys reading, tutoring developing readers, anything outdoors and cooking!   
McKennan L Tvedt
Executive Assistant
mckennan.l.tvedt@nm.com
Office 319-351-5075
McKennan was born in Coralville, IA where she has spent her whole life. After graduating from Iowa City West High School in 2013, she attended Spirit of Faith Bible Training Center graduating in 2017. McKennan started working for Northwestern Mutual in 2018 where she is an assistant to the Under 5 Financial Representatives and the College Financial Representatives. She enjoys working for Northwestern Mutual because she loves helping the advisors succeed in growing their businesses.
In 2017, she married her husband Sam, who is also an advisor in the Coralville office, and they reside in North Liberty. In her free time, she enjoys spending time with her family and friends, serving in her church, and traveling, but her favorite thing is being an aunt to her little nephew and niece.
 McKennan can help you with:
Providing policy detail information and customer service
Processing loan, billing & EFT requests
Expediting owner, beneficiary, payer, name and address changes
Scheduling insurance medical exams and facilitate underwriting
Assisting in case preparation
Facilitating client communication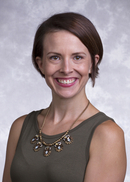 Samantha J James

samantha.j.james@nm.com
Office 319-351-5075
My Networks:
Samie James joined Northwestern Mutual in Coralville as a Campus Recruiter and helped build the University of Iowa internship team to the #1 College Team. Samie's fulfillment comes from working with young professionals to identify their passion, connect it with a vision for their future, to ultimately live a life they never imagined.
Originally from the Cedar Rapids area, Samie is an active volunteer in the community. She has a very diverse background beginning with a degree in music!
Outside of the office, Samie enjoys performing in theater, especially musical theater. She really enjoys traveling, and spending as much time outside as Iowa weather allows. When she finds down time she enjoys spending it with her family and friends!